Computer Applications Department at IMT Faridabad organized FRESH BEATS 2K23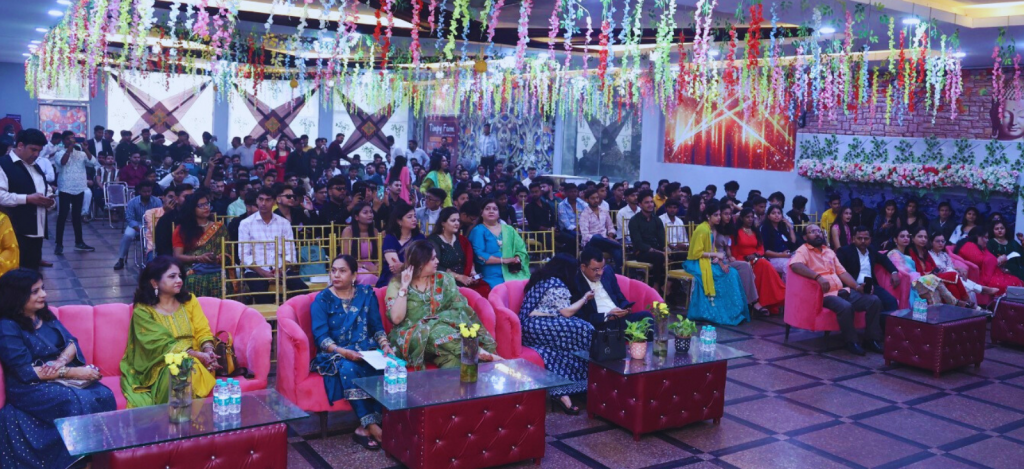 The Computer Applications Department at IMT Faridabad organized FRESH BEATS 2K23, the annual Freshers Party for MCA and BCA on 4th November 2023. The Freshers party held at Timpy Farms was managed by the faculty members and senior students of the Department. The event marked a memorable and joyous beginning for the newest members of the ongoing session.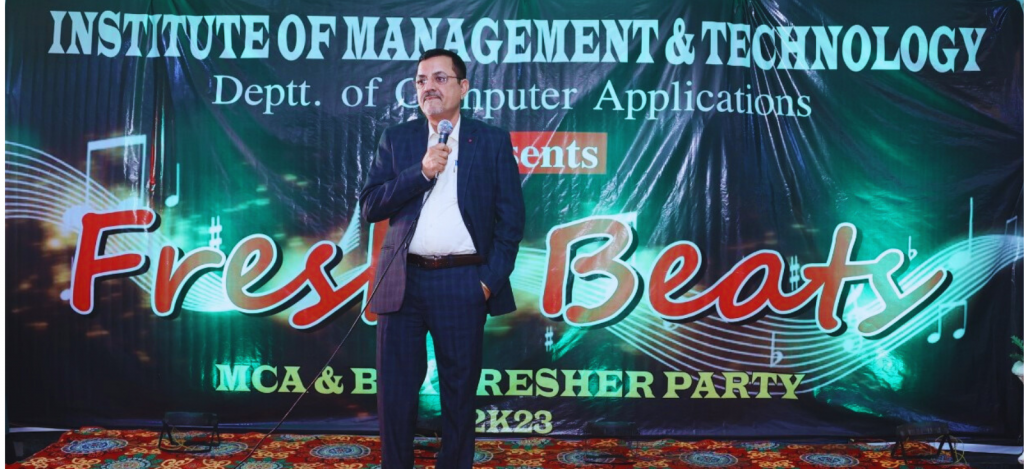 The party commenced with a stylish ramp walk of the freshers which set the tone of the occasion. Throughout the event students reveled in a variety of engaging activities and performances setting the tone for the day. Lively solo and group dance performances by the students mesmerized the audience and had everyone on their feet. The music, skillfully curated by the DJ, provided the soundtrack to an evening of laughter, dance, and building new connections. Honourable Director Dr. Ravi Handa shared inspiring insights and encouraged the new students to explore their full potential during their academic journey at IMT Faridabad.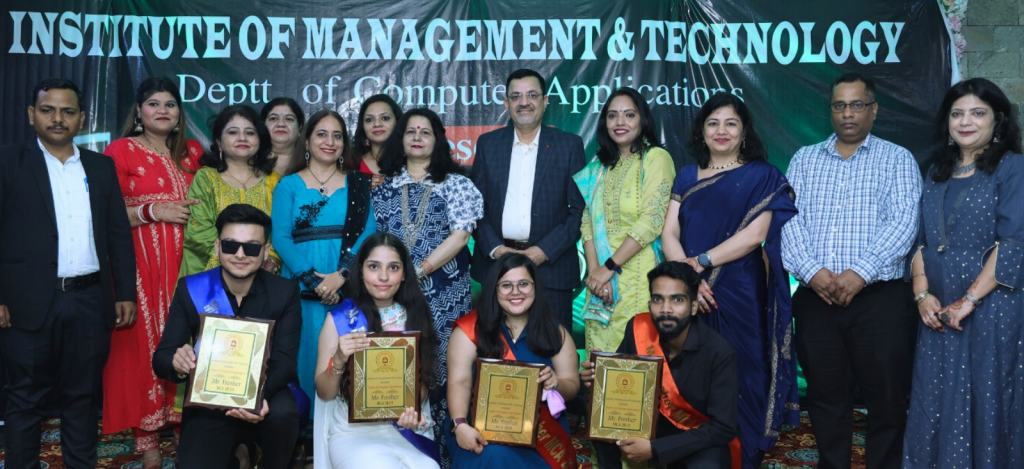 The key highlight of the event was the crowning of "Mr. and Miss Fresher (MCA & BCA)" awarded to fresher students who best embodied the spirit of the event. Their charisma and enthusiasm left an indelible mark on the occasion symbolizing the unity and camaraderie of the incoming class.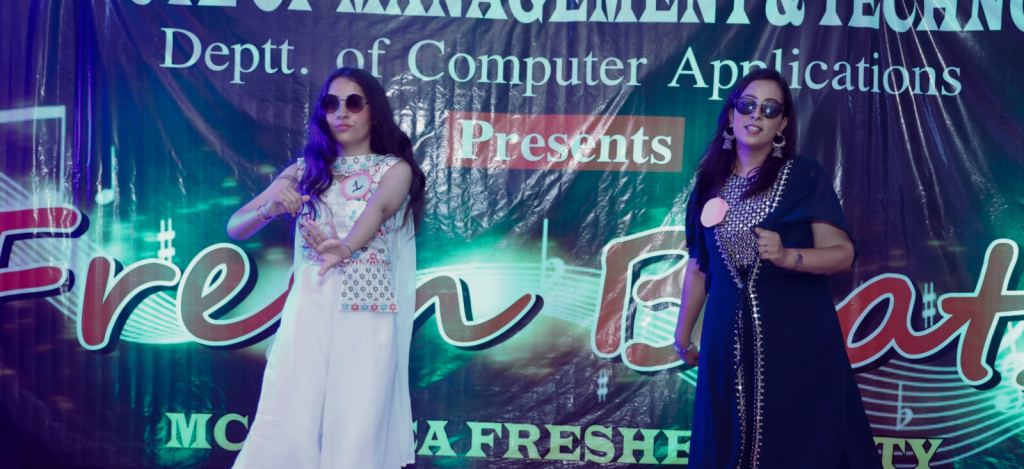 As students departed with new friendships and lasting memories, IMT Faridabad affirmed its dedication to supporting and guiding its newest members throughout their academic journey. The Freshers Party 2K23 was an unforgettable experience for the entire audience where students from diverse backgrounds and cultures came together to celebrate the start of a new chapter in their lives.