Director's Message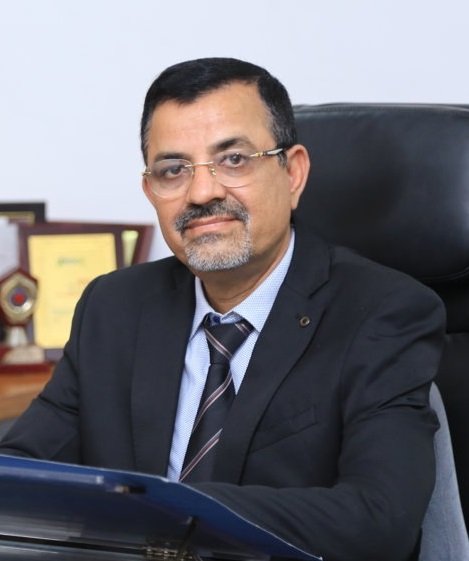 Prof.(Dr.) Ravi K. Handa
Professor & Director/ Principal, MBA, M.Phil., Ph.D.,LL.B
It is my privilege to warmly welcome all of you to Institute of Management & Technology, Faridabad. IMT has carved a niche for itself in the field of management and technical education. This pioneer institution is dedicated to the cause of imparting top quality professional education at the UG and PG levels to meet the challenges and needs of the 21st century. Situated in the heart of the city, it is an institute with difference where every student gets an opportunity to realize his quest to learn, grow and contribute. Apart from academics, it focuses on the holistic development of every student. Our endeavor is to ensure that there is a significant long term value addition to the career of the budding techno-managers graduating from this Institute. We do not consider placement as an end in itself. We want to groom our students as capable, patriotic professionals with a social commitment.
It is a moment of delight that IMT has published its own International Journal VIJ: Vision International Journal and 3 Issues have already been published and 4th issue is in printing. The Journal is for all the sections of the society for enhancing research opportunities, which is the dire need of the globalised market. Since its inception in 1995, IMT has organized many conferences-both National as well as International. We have always received massive participation from all over India and across the globe.
It is a great pleasure for me to present the 26th Batch of Management Professionals and 23rd Batch of MCA Technocrats who are ready to face the challenges of the new world. Our distinguished alumni occupy coveted positions both in India and abroad and are always a source of pride and inspiration to us. I am confident that IMTians are well equipped for positions of responsibility in many areas of the rapidly changing business and technical environment.
My hearty congratulations to the faculty members, staff & students who strive to lead IMT to great heights. Our faculty members are the most valuable resource for the Institute. They have an excellent academic background with decades of teaching and industrial experience. Constant updating of their teaching and learning skills is ensured through regular Faculty Development Programmes.
We enable students to face the challenges and opportunities at the professional front We,at IMT, are thriving to create the global Techno-Management Leaders by providing them excellent academic environment, state of-the-art infrastructure, well-equipped laboratories, and dedicated faculty members. With your drive and determination, IMT Faridabad will help you realize your dreams of achieving excellence in academics and professional arena.